Subscribe: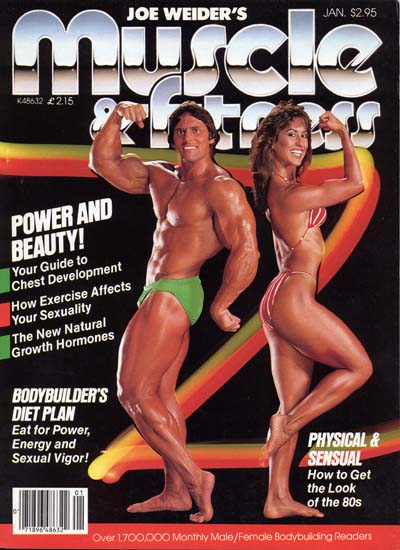 35 Years Ago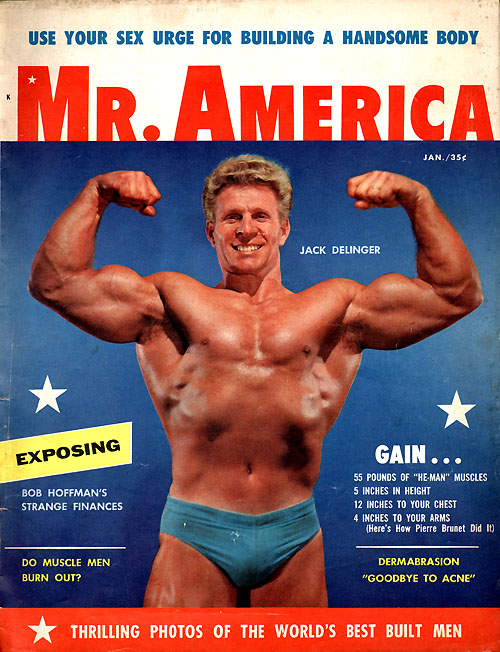 60 Years Ago
More by Andrew Gutman:
GET M & F'ING HUGE
by Andrew Gutman (2017)
T
he go-to bulk-up formula is often to add weight to the bar, reduce the reps, rinse, and repeat. It'll work, but it's not optimized for maximum results. In fact, a review of 15 studies published in the
Journal of Strength and Conditioning
found that periodized training - implementing various training phases in one program - had a greater effect on performance improvements compared with programs that applied no variance.
And that's what Pat Davidson, Ph.D., had in mind when he developed
Mass
, a 16-week periodized program that trains all your energy systems, or pathways.
Get a Copy Here:
"If you don't train a particular pathway, it won't develop," says Davidson, a New York City-based personal trainer. Just one underdeveloped pathway can lead to diminished strength, lackluster conditioning, and less muscle mass.
Davidson's Mass regimen, he's adapted to an 8-week program for Muscle & Fitness, targets one pathway per workout and requires balls to the wall intensity from start to finish - but it's worth it. "If you complete this program, you're going to put on muscle mass and get a lot stronger," he says. "You'll also be a grittier, more confident person."
Day 1: Training Explained
Work Capacity -
Davidson named this specific protocol "Staring Down the Barrel of a .45" since you'll be completing 45 total reps for your first two lifts, resting 45 seconds between sets. This combination of high volume with minimal rest is designed to increase your work capacity and trigger a huge hormonal response. "The moderate load combined with the short rest periods is going to create a lot of metabolic stress," Davidson explains. "The person should get a pretty significant growth hormone response, which should last up to 72 hours post lift. This increases your potential to build muscle and burn off some fat."
How to Do It
Perform exercises marked A, B, and C back-to-back, resting only after the last exercise is complete.

Day 1: Follow this Percentage Chart for the Back Squat and Bench Press -
Set 1 - 65% of 1 rep max
Set 2 - 70% 1RM
Set 3 - 75%
Set 4 - 70%
Set 5 - 65%
Set 6 - 70%
Set 7 - 75%
Set 8 - 70%
Set 9 - 65%
all for 5 reps, 45 seconds rest between each set.

Back Squat, 9 sets of 5 reps - 45 seconds rest between sets.
Bench Press, same as above.
Seated Cable Row, 3 x 10 - 45 secs rest.
Seated Overhead Dumbbell Press, same as above.
1A) Dumbbell Curl, 3 x 10 -> go immediately to
1B) Triceps Pushdown, 3 x 10 -> go immediately to
1C) Dumbbell Lateral Raise, 3 x 10.
Day 2
: Target
Strength:
Davidson uses
Triphasic Training
, a lifting protocol invented by strength coach Cal Dietz, that breaks down each lift into the lowering (eccentric), static (isometric), and lifting (concentric) phase.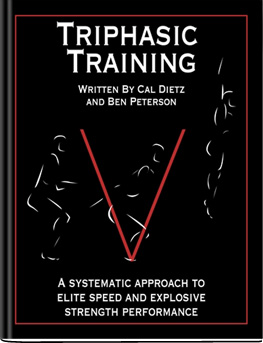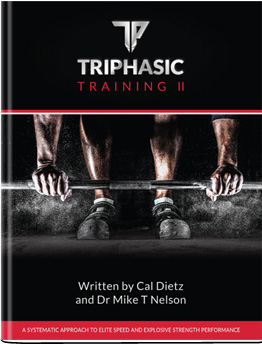 Coming Soon:
You'll focus on just the eccentric, as "an eccentric tempo puts your muscle fibers under tension for longer, which should lead to a greater adaptive response and can help your muscles grow much faster," Davidson says.

The Takeaway - the more overall fibers you recruit, the greater your potential for overall strength.

How to Do It
For the first two main lifts, use 80% of your 1 Rep Max. For the accessory work, complete exercises marked A, B, and C back-to-back, resting only after the last exercise is completed.